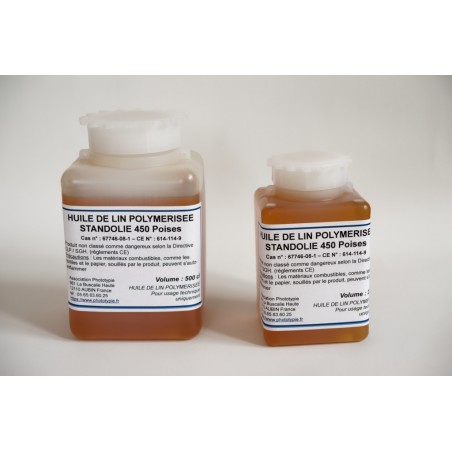  
Stand Oil, Pure polymerized linseed oil 450 poises
Stand Oil 450 poises (high viscosity) for to soften the printing ink.
Composition: Pure polymerized linseed oil, without siccative addition.
Used as additive of paints, improves the viscosity, allows a faster drying and increases the shine and the solidity.
May also be used as ink binder in the manufacture of vegetable ink.
No customer reviews for the moment.
Customers who bought this product also bought:
3 other products in the same category: