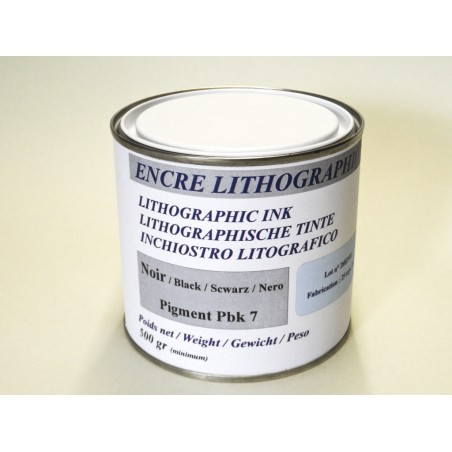  
Black lithographic ink 500 gr
Black lithographic ink for printing
Box 500gr long preservation (without siccative).
Black lithographic ink for printing.
Binder based on polymerized vegetable oils (50% minimum of the total weight) and high quality resins.
Pure black PBK7 pigment.
This fatty ink, with a high pigmentary concentration, is suitable for lithographic printing.
Has a high covering power, does not grease the paper.
It can also be used for manual or mechanical letterpress, pure or mixed with other weaker inks, or even softened with a little linen varnish.
Since it is produced without a siccative to ensure a long storage period, a few drops of siccative can be added during its use in order to obtain a faster drying time.
This ink does not produce emissions of volatile organic compounds. It dries mainly by reaction with oxygen in the air and secondarily by penetration into the support.
No customer reviews for the moment.
Customers who bought this product also bought:
7 other products in the same category: